SPECS
ErLEED 150
ErLEED 150
LEED Optics for Structural Analysis and AES with Miniature Electron Gun for Increased Field of View, High Transmission Grid Assembly and Digital or Analog Control Unit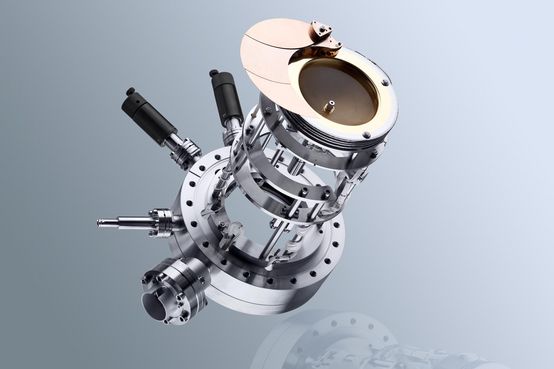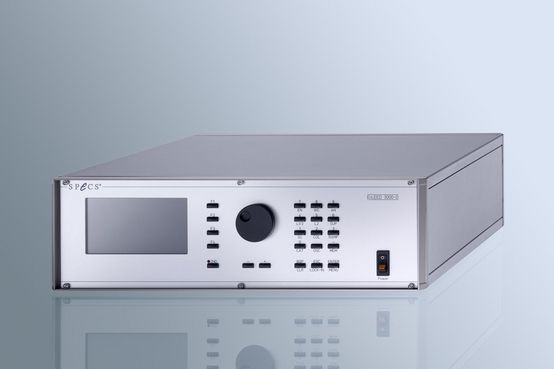 Low Energy Electron Diffraction (LEED) is one of the most powerful methods to determine surface structures. Analysis of LEED patterns and intensities provides the size and shape of the surface unit cell, the degree of order and detailed atomic structure with a precision of the order of picometers. To exploit the full power of the technique, equally capable instrumentation is required.
The SPECS reverse view ErLEED optics together with highly sophisticated acquisition and analysis solutions provide the experimenter with many unique advantages present in no other commercial unit. In order to guarantee the highest possible quality and performance of each optics, great importance is attached to the selection of the materials and components as well as to the quality of the mechanical and electrical manufacturing.
The miniature electron gun allows a full view of the diffraction pattern. It is completely light shielded in order to avoid stray light and thus to be able to measure quantitative LEED I(E) curves or spot profiles. Two types of filaments are available: Thoria coated Iridium hairpin and LaB6 single crystal.
The Thoria coated Iridium filaments allow the operation of the gun at pressures of up to 10-4 mbar. All filaments are easily replaceable in the users laboratory. The high transmission grid assemblies are made of Gold coated Molybdenum ensuring long term rigidity of the hemispheres as well as an uniform work function and non-magnetic characteristics. The optics is available in a 2, 3 and 4 grid version. ErLEED 150 is mounted on a DN150CF flange (8" CF, 203 mm OD). A z-retraction mechanism allows the optics to be extended or withdrawn from a restricted working area. Z-travel of 50 mm or 100 mm is available. The optics can be protected by an integral multi-segment shutter mounted in front of all grids. All ErLEED optics are fully tested under UHV conditions before delivery. A detailed test certificate is supplied with each optics.