FERROVAC
Linear/Rotary Feedthroughs
Linear/Rotary Feedthroughs

Since 1996, Ferrovac magnetically driven manipulators define the benchmark for delicate and precise manipulations in ultra high vacuum systems.
Due to the principle of magnetic force coupling, the motion of the shaft is not affected by the difference between atmospheric pressure and ultra high vacuum. The operator can guide the shaft nearly force-free in a smooth and controlled way.
Magnetic coupling also minimizes the risk for leaks and ensure longer lifetimes compared to conventional linear feedthroughs employed with long welded bellows.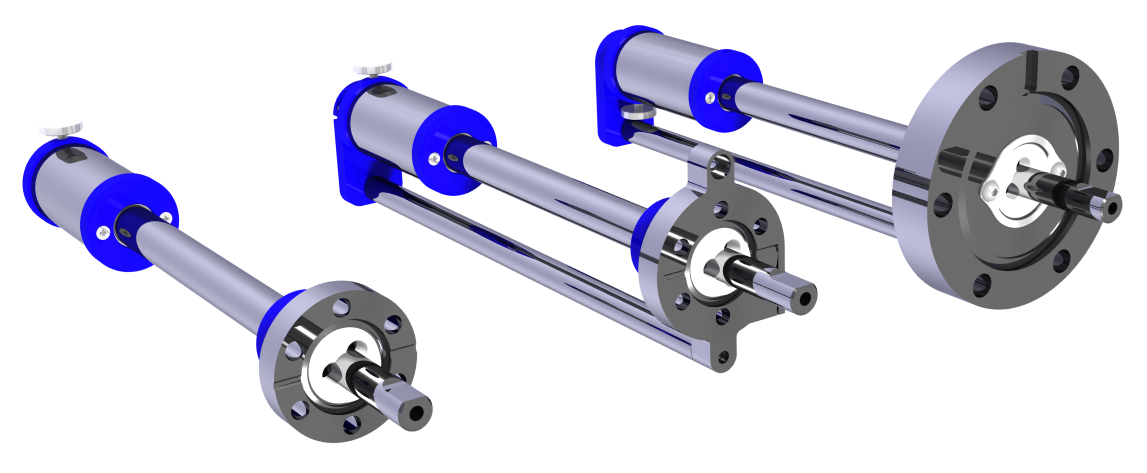 Standard stroke range: 100-500mm in 100mm increments

Customized strokes up to 750mm

High coupling force, linear: 30N, torque 0.4Nm (note: HT-models 60N/1Nm)

Bakeout temperature up to 200°C including magnet

Pressure range 1E-11 to 1000 mbar (hPa)


Low outgassing during movement