FERROVAC
Sample Transporters
Sample Transporters
Magnetically driven sample transporters are rugged transfer tools for many applications.
See our broad range of models from simple single shaft to 3 degrees of freedom dual shaft transporters. Dual shaft versions are typically used to control end effectors auch as pincers or rotatable sample carriers.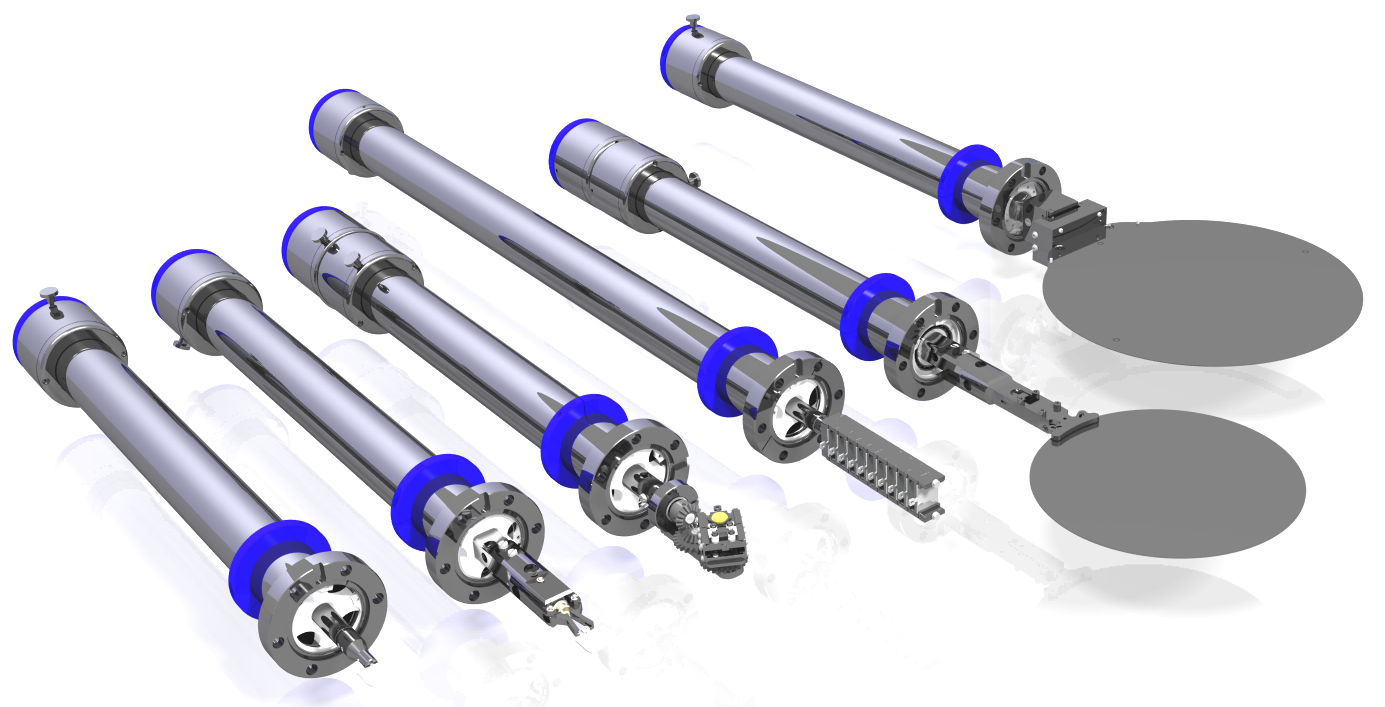 Sample transporters are commonly used to transfer samples in multi-chamber UHV systems.
Extensive product portfolio covering a broad range of applications

Wide range of linear strokes up to 2000mm (depending on exact model and application)

High coupling force, linear: >70N, torque >5Nm

Bakeout temperature up to 200°C including magnet

Pressure range 1E-11 to 1000 mbar (hPa)

Low outgassing during movement